The introduction of workflows in Human Resources management reduces the time spent performing repetitive tasks, mitigates the probability of human error, increases data security levels, among many other advantages.
Human Resources departments do much more than interview candidates and promote training. These professionals play a key role in building and maintaining firm relationships with employees. Keeping them satisfied. This task is particularly important, as ensuring that employees stay with companies is a growing challenge. But the functions of HR departments go much further, often integrating workflows that include repetitive tasks, in the most varied valences:
In recruiting, selecting, hiring and retaining talent;
Employee involvement;
In performance management;
In the attribution of compensations and benefits;
In development and training;
In risk management;
In matters of audit and legal compliance.
In short, the HR professional accompanies the life cycle of employees from recruitment, to hiring, through onboarding, training until the professional leaves, performing a myriad of tasks that contribute to the success of organizations and their employees.
However, as mentioned, many HR tasks are repetitive, in addition to not bringing added value. By freeing an HR team from these monotonous tasks you are also increasing their satisfaction. Replacing endless processes related to filling out timesheets or processing salaries with automated workflows or workflows in Human Resources management is critical for those teams.
"Hyperautomation provides a huge opportunity to improve HR efficiency and reliability, particularly in transactions and workflows that are subject to errors, blockages and delays," says Gartner. The group believes that HR managers should broaden the scope of hyperautomation to all processes to identify areas where optimization and automation can reduce time and costs involved».
Workflows in Human Resources management make it possible to automate the department's business processes.
Since workflows in Human Resources management are a logical sequence of steps to automate in business processes, it becomes possible to increase productivity and add value to the company. HR becomes more available for more complex tasks such as strategy and decision-making. Tasks that can help to involve employees or to define holistic training strategies that contribute both to increasing the skills of employees and to the growth of the organization.
Is it important to create workflows to automate HR processes?
It is essential to create workflows to automate processes in Human Resources management. Create processes, based on software, technologies, or solutions to mechanize tasks and functions in order to achieve the organization's objectives in HR functions such as hiring and onboarding employees.
In addition, the automation of workflows in Human Resources management prevents human error, increases security and improves efficiency. You can also take advantage of workflows to encourage employees to maintain the pace of work. Remember trends previously pointed out by Mercer that advanced that HR technology was being implemented to suggest behaviors to employees to improve workflows. For example, reminders to take a break or suggestions to improve performance.
Benefits of process automation
By creating workflows in Human Resources management, employees in this business area will experience improvements right from the start. To know:
Reduced Waste: Immediately after implementing automation, HR departments see a decrease in paper work, which reduces costs on materials and manual processes.
Decision-making based on data: With automation, the process of locating data becomes transversal to the department, making it possible to analyze the processes and their effectiveness.Data is now collected only once, and can be used in reports, measuring variables, analyzing the employee's experience or finding patterns. From there it is possible to create good practices.
Transparency and consistency: Process automation can improve transparency and clarify processes. For example, with automated processes, employees can, in a few steps, change their benefit requests, submit expense reports. Companies dispersed across multiple locations can create consistent HR practices across the entire company.
The organization and automation of workflows in Human Resources management improve the results of companies.
Increased productivity and better allocation of resources: As already mentioned, by automating simple and boring processes, HR departments can allocate their time to more complex tasks. Other employees can spend less time on HR processes such as requesting time off or entering justifications for absences.
Best security practices: the introduction of management layers allows companies to provide tools suited to each user's profile and organize information more securely.
Mitigation of human error: The more people the company has, the more HR is involved in the processes, therefore, the greater the probability of communication problems or human failures. The integration of workflows in Human Resources management ends up facilitating communication and substantially reducing errors.
Read also: Why should you think about the security of digital platforms?
Ideal for remote work: With automated processes and workflow, eliminating human intervention, it is easier for the HR department to manage its employees in remote work or simplify the administrative work that each employee has to do (time accounting , delivery of proof, requests for authorization and respective authorizations). In concrete or highly complex cases, there is always the possibility of human intervention.
More standardization, more efficiency: By standardizing processes, tasks are completed faster and everyone is on top of workflows. These workflows in Human Resources management make each employee responsible, avoiding the interruption of processes and tasks, as it is possible to immediately identify the point of failure in the expected development of the process. The transparent distribution of functions also avoids overloading other employees. If everyone knows what and when to do it, the organizational culture becomes more agile.
What are the processes that can be automated?
It is not new that those who work in HR deal with a large amount of documents, many of which contain sensitive and even confidential information. Handling all this paperwork is time-consuming and reduces the efficiency of the department. The development of workflows in Human Resources management, automating repetitive tasks, is unavoidable in a company that intends to remain competitive.
HR is responsible for doing internal surveys, performance reviews, timesheets and also payroll processing. All these tasks can be automated. Workflows in Human Resources management, when created, save time for the company as a whole and not just for the HR department.
The development of automated flows also benefits communication with new employees, since, in addition to HR managers having time to give them the necessary attention, employees can have access to all documentation, training plans, manuals and policies of the company immediately after joining the organization or even earlier, if necessary.
Automated flows are crucial for saving time and eliminating repetitive tasks.
With standardized processes, everything flows more smoothly. If any document is missing, the employee is automatically notified, if the new employee needs to know more about the company, he has all the appropriate materials at his disposal and can easily ask questions in the system itself.
In a second moment of the worker's life cycle in the company, it is easy to ask for days off or vacations or change benefits without the need for direct interaction with the HR department and even if those responsible for the department are not present, they can analyze and approve the requests received at the most convenient time. HR departments see work streamlined.
In short, here are some examples of workflows in Human Resources management that can be automated:
1.   Recruitment and onboarding
The time required to manage employee recruitment and onboarding processes can be significantly reduced by creating automated task workflows related to these processes.
For example, a substantial part of the hiring process involves the exchange of a remarkable list of documents, confirmations, signatures. It is also necessary that resumes and job descriptions are assigned to the right person in the company. Each case is different, but it is certain that, during this process, information about each new employee must be shared with other members of HR (such as tax information and other personal data) or the teams in which he will be inserted to complete the hiring and put the worker available to the department that needs him.
The automation of processes can then reduce the probability of human error, simultaneously increasing the possibility of all information being well inserted in each of the new hires. With the dematerialization of processes, the loss of documents is also avoided (which in a manual process could be misfiled or inadvertently eliminated) and the process of sharing the necessary details of the new employee with other departments, when necessary, is simplified.
Read also: Human Resource Management as a Service
2.   Records in timesheets
The automation of the process of registering hours worked, with digital time stamping through input and output records or integrated into the employee's login, saves hours of work for HR professionals. A manual time tracking system entails inefficiencies. Not so long ago, employees, on the day that HR sent a reminder and under the possible (false) threat of not receiving it at the end of the month, took five minutes and filled in all at once the number of hours worked each day in the time tracking tools, indifferent to entry and exit times. It was the HR department that, in record time, had to cross-reference this information with that from the time clock and other sources to settle accounts. By integrating time punching into Human Resources management workflows, in addition to avoiding this accumulation of work in a few days, it mitigates errors in incorrect submission of hours worked. The company saves money in the long run and avoids a semi-veiled battle between teams in general and the HR department in particular.
3.   Employee benefits
HR professionals spend a considerable amount of time managing employee benefits that are constantly being updated. There are several reasons: new hires, new contracts with suppliers (insurance, leasing), changes in the employees' households.
By including the benefits in workflow tasks in Human Resources management, it represents great savings in money and time in the administration of these benefits. It is possible to automate the requests for introduction and modification in workflows, facilitating the sharing of information for employees who can, in this way, know all the benefits that exist and choose which ones they prefer.
4.   Absences and license authorizations
When employees need to take a few days off, if the processes are not automated, it can be complex, time-consuming, full of obstacles. With the automation of workflows in the management of Human Resources, the employees themselves can initiate requests for absences or leave with a single click. Managers can receive notifications and approve the hours that are automatically deducted from the employee's time bank.
5. Salary processing
The automation of workflows in Human Resources management can and should be applied to payroll processing. It is, in fact, one of the modules through which companies start. This automation speeds up processes and reduces the chances of euros. In addition, a payroll system automatically calculates fees, deductions, overtime and commissions, freeing HR professionals from manual calculation.
By including salary processing in the Human Resources workflow, investment in file cabinets becomes unnecessary, since tax data and gold must be stored for five years, according to the Labor Code.
Another option for payroll processing is outsourcing. It's an even more efficient outsourced process automation.
Low-code to the service of creating onboarding tools
Onboarding tools are fundamental in human resources departments, but they can have other applications. With the adjustments allowed by the use of low-code in the creation of solutions, it is possible to adjust it to other scenarios. For example, with some changes to the code, it can be used to create customer digital onboarding solutions. According to a customer in the financial area, the speed of onboarding increased, the cost was reduced and the ability to join new customers increased four times. Compliance TCO and Know Your Customer (KYC) assessments also improved after Unik's solution was implemented.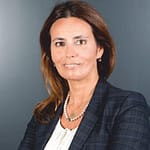 by Célia Barata – RegTech & HR Business Manager @Uniksystem