Benefits of low-code at the service of automation
Low-code is the solution for the digital transformation of many companies, as it accelerates the development process, with reduced costs. In addition, it allows you to circumvent the lack of IT professionals in the market.
The eternally postponed digital transformation ended up having a strong impetus with the pandemic. The confinements and extraordinary measures that we had to deal with for close to two years disrupted all aspects of personal and professional life, but there is always the other side of the medal. From the first moment, when companies were forced to put employees to work remotely, the acceleration of the change of processes to virtual environments was felt.
It is important to continue working on digital transformation, now at a pace that is not so urgent, but undoubtedly important and necessary. So that your organization stays abreast of what the market is also doing.
According to official US data, there are 1.4 million vacancies for computer engineers to fill, simply because there are not enough professionals. In Europe there is a lack of more than two million professionals.
There are so many benefits of low-code at the service of automation, and the solution for many companies. In fact, Forbes considered low-code/no-code as "the most disruptive trend of 2021".
Low-code: a trend among trends
Low-code is then the most disruptive trend of 2021, but it is not the only one. The ingredients for a successful digital transformation are: automation, user and customer experience, the Internet of Things and, of course, low-code/no-code.
Automate automation (hyper-automation)
One of the technology trends identified by Gartner in 2020 was hyper-automation. If before, this technology was already being used by companies from different industries that adopted new technologies right from the first moment, with this recommendation most companies began to recognize its usefulness and necessity. "Hyper-automation has gone from being an option to being a condition of survival," said Fabrizio Biscotti, vice president of research at Gartner.
Hyper-automation is based on a simple, technology-agnostic concept: anything that can be automated can – and should be – automated using the best tools available.
It is ideal for performing complex business processes, combining various technologies and innovations such as Artificial Intelligence (AI), Machine Learning (ML) and Robotic Process Automation (RPA).
Hyper-automation allows you to discover and analyze patterns, identify and execute opportunities for greater automation. Hyper-automation automatically improves over time, becoming faster and smarter. Another advantage of hyper-automation is freeing employees from low-level operational tasks, making them more efficient and creative.
"Hyper automation will lead to a 30% reduction in operating costs from 2024 - Gartner"
Human intervention is essential
Don't think that automation and self-service technologies will eventually eliminate manual tasks, particularly in customer service. People like talking to people and people are vital to positive customer experiences.
Therefore, it will be necessary to integrate automated processes with traditional methods. A recent study in the UK reveals that 41% of users of self-service web applications also had to contact by phone or email during the problem solving process. And so it will continue to be.
A seamless experience is essential – alternating between self-service and human contact –, not least because 84% of consumers say that the experience provided by companies is as important as their products or services.
«To build and maintain positive customer experiences, you must put the customer first» - Adorján Bortnyák, managing partner, Geomant
"Know me", says the client
Each of us has our own virtual fingerprint, a consequence of the myriad of online interactions with companies and organizations. These «technological identities» are the foundations of knowledge and are an opportunity for organizations to better understand consumer preferences and behaviors. They are also an opportunity to develop experience-based, personalized and rich relationships that drive customer satisfaction and loyalty.
Companies have customer information at their fingertips. The first step in gaining access to it is understanding which technologies your customers have access to (interactions in apps, voice services – such as Amazon's Alexa – or smart devices at home). Organizations must identify which ones are most relevant to their business. Then they must manage data well, combining the information they already have about customers with the data obtained through those technological identities.
It is necessary to deal with these processes quickly and efficiently to accelerate the time to market, involving the teams that deal directly with customers to help them improve the consumer experience, and that's why is low-code at the service of automation. 
According to Accenture, 75% of businesses believe that digital demographic information can significantly increase the offering of their products and services.
Take advantage of the Internet of Things
The Internet of Things (IoT) is one of the main drivers of digitalization. It is more than technology, it is a set of technological components and not only that, together, improve the way we live.
IoT 2.0, in addition to connecting devices with each other, adds services and processes that allow human intervention. It is also known as the Internet of Transformation where technologies and human experiences are seamlessly integrated. When creating process flows, it must be taken into account that human beings are not machines and that they make last-minute decisions, so these variables must be considered.
According to Vodafone's IoT Barometer, 76% of businesses consider IoT critical to future success, and 48% are already using it to support large-scale business transformation.
Speed up low-code/no-code
Currently, there are not enough developers or IT professionals to respond to the global needs of the market. In practice, demand for business applications is five times greater than IT capacity, forcing organizations to rely on expensive external providers. Putting low-code tools at the service of automation allows business users to develop solutions with little or no code training, freeing up more specialized labor for high-level projects such as research & development.
Low-code and no-code tools and platforms use drag-and-drop interfaces allowing non-programmers – such as business analysts – to create and modify applications. In some cases it is necessary to use code to integrate with other applications, generate reports or modify the user interface.
Low-code and no-code tools are also key to managing big data well, as it becomes available in known and understandable units and not hidden behind code.
Gartner says that within five years, 65% of developments will be done in-house, taking advantage of low-code/no-code, supported by AI bots.
Some key ideas:
Consider basic training programs for low-code users;
Low-code can lead to the reorganization of teams by reallocating specialized resources to new projects such as, for example, R&D;
Not all low-code tools are agnostic. Ensure that any new platform integrates with your existing processes and systems. The Unik Platform guarantees this robustness of integration with existing systems, having already incorporated the concerns of information security.
Advantages of low-code platforms
Low-code allows non-programmers to create apps in a few clicks. In other words, Low-code at the service of automation, in the sense that it accelerates the creation of applications. But it has many more benefits. Much more can be done with much less effort.
Speed
Low-code helps everyone create software quickly. With just a few clicks, users can create a page and the click-build-test cycle is fast. The tools do what they're supposed to and are up and running right away. However, don't let speed take precedence over planning and critical and strategic thinking.
Stability
Customized manufacturer software is difficult to maintain and expensive for companies. Low-code tools save time and money and amortize support costs for different installations. Vendors are aware of new regulations and legislation and when they make changes to the software they are installed simultaneously for all users. The interests of the community are aligned, so it is possible to have much more stability in the solutions than if the management was done only internally.
Empowerment
A good low-code platform helps the IT department and can unleash the creative genius of business employees who have big dreams but tight budgets to fund a development team. Now, business people can spend hours testing and trying out an idea instead of writing extensive specification and budget documents. Attention: users need to have basic knowledge about how low-code computers and platforms work, in order to implement viable Proofs of Concept (PoC).
Consistency
The world works better because there are rules. The accelerator and the brake are in roughly the same place in any vehicle; plugs and sockets have the same system (at least within each country); computer keyboards are also governed by standards.
The big advantage of producing a low-code application is that it will likely take advantage of a well-known collection of reusable user interfaces and code libraries. Your code will be relatively standard, even if unintentionally, because you are (re)using the same tools as others.
Safety
Low-code platforms are created from scratch to deal with the most common challenges such as security and data privacy and everyone who contributes to it constantly follows the improvement cycles (R&D). Whether it's legislative changes or responding to cybersecurity attacks, shared updates allow you to quickly mitigate these risks. The platform is concerned with the transversal challenges to users, while they can focus on their business processes.
Simplicity
Low-code tools are designed to be simpler, precisely so you can focus on the business. Low-code platform developers work to create value by building a set of tools that are easy to adopt and broaden their scope of use. Note that it's not a miracle, but it's much simpler than going back to school to study programming from scratch and start from scratch.
Integrated security (by design)
Note that low-code does not mean less risk. By allowing more people in companies to develop applications, it poses new risks in creating vulnerabilities that can hide security issues.
Therefore, as with any other software, the rigor in the development of the platform and the associated code is a concern that cannot be neglected and must be audited frequently.
In resume:
buy software and platforms from trusted vendors with market reputations, regularly audited;
ensure these suppliers have third-party certifications;
count low-code and no-code platforms in your software inventories, as well as applications created using them;
maintain good access controls both to the platform and to the activities they may perform;
implement secure data practices to understand where your critical data resides and whether applications built using low-code or no-code platforms host sensitive data (GDPR);
Know where low-code/no-code platforms are hosted. Are they hosted in global cloud service providers (CSP) – such as AWS, Google or Microsoft Azure – or in on-premises data centers with limited logical or physical access control (ISO 27001) or non-existent?
Rethink, if necessary, your company's safety culture.
Low-code in the digital onboarding of banking customers
Financial companies – including fintechs – are taking advantage of all these low-code advantages in creating digital customer onboarding tools. The speed of onboarding has increased, the cost has been reduced and the capacity to join new customers has increased four times. Compliance TCO and Electronic Know Your Customer (eKYC) ratings also improved
Use Case
A financial institution has increased customer onboarding speed by 80% over a manual process. Without touching the backoffice team, it reduced the cost by 90% and increased the onboarding capacity four times.
In addition, with an improved risk analysis and scoring engine, credit approval increased by 20%, source workload decreased by 30%, profitability improved by 45% in addition to having reduced bad debt (-15%).
Customers are ready and willing to switch financial services providers (as shown by companies like Revolut or N26 that quickly gained their customer base), which is an opportunity for traditional financial services as well.
With partners like Uniksystem, it is possible to redesign existing onboarding processes and positively increase the customer experience by simplifying bureaucratic business processes.
Customers have already shown that they are not afraid. Still afraid to innovate?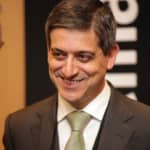 Jorge Pereira @ Joyn Group