8 answers to your HR compliance questions
HR compliance allows companies to automate processes and value people, without worries.
Human Resources management has evolved and improved, ensuring HR compliance, with the support of information technologies.
In a first phase, these applications focused only on automating processes, such as those that ensured compliance with legal and accounting procedures. Today, applications go further and contribute to HR compliance with internal standards, performance appraisal or conflict mediation.
In a country where the average gross monthly salary was €1,361 in 2021, awarding above-average salaries may not be enough. The competition is right next door and working abroad, with better salaries, has long ceased to be something unattainable. It is important to work to value and retain human resources and prevent anything from going wrong in terms of HR compliance.
After all, as they say, people are a business's most valuable asset. And they need to be motivated and involved with the organization to improve its performance.
1. What does HR compliance management software do?
Before focusing on HR compliance, it is important to remember that, today, HR software does much more than help in the hiring process, in controlling schedules and attendance, in ensuring that the accounts are correct for each employee and that payments are timely.
Together, Human Resource Management Systems (HRMS) and Human Capital Management (HCM) simplify life in your organization.
Human Resource Management Systems (HRMS)
HRMS helps companies to manage employees with HR compliance, monitoring the professional path within the organization and the respective remuneration system, helps in the management of all salary and benefits complements (health or meal cards, health insurance, etc.), and in the fulfillment of of all legal obligations, namely, among others, social security contributions. HR Compliance It also includes tools for recruiting and integrating employees and managing absences.
Here are some examples of processes covered by HRMS, which, for the most part, need to comply with your company's internal or external processes:
Salary processing;
Supervision of schedules and attendance;
Monitoring of leaves and other absences;
Benefits management;
Recruitment support systems;
Here are some examples of processes covered by HRMS, which, for the most part, need to comply with your company's internal or external processes:
Salary processing;
Supervision of schedules and attendance;
Monitoring of leaves and other absences;
Benefits management;
Recruitment support systems;
Human Capital Management Software (HCM)
HCM software takes everything that HRMS includes and goes beyond. With HCM, good HR practices are optimized with the needs of people in the organization as a central element. It involves investing in employees throughout the company's life cycle, from recruitment to retirement. It helps to increase people's skills and productivity. It is used at the time of recruitment, but also for lifelong training in the company.
Thus, HCM solutions, in which people are at the center of priorities, manage processes such as:
Recruitment and talent management;
Enterprise integration resources;
Performance evaluation;
Training management;
Salary planning;
Productivity and performance analysis;
Workforce planning;
In short, HR compliance management software started with the automation of normally time-consuming processes, including the fulfillment of legal and accounting obligations. But today, it encompasses much more than just processes, focusing on people, on employees, on what is the company's most valuable asset.
HR professionals and managers are supported by solutions that, in an integrated manner, make the execution of administrative tasks faster and without great added value for the business, giving them more time to dedicate themselves to value-added tasks focused on in people, in their talent and in their professional development.
SOLUTIONS AND MODULES SUCH AS EMPLOYEE ONBOARDING EASIER WORK AND AVOID ERRORS WITH REGARD TO HR COMPLIANCE
2. What is HR compliance and why is it so important?
HR compliance, in Portuguese, Human Resources compliance, is to ensure that all legal and accounting requirements are met. For example, admission to social security or inclusion in the company's occupational accident insurance, as well as other internal processes or processes necessary for the functioning of an organization. Thus, organizational processes such as employee onboarding, performance evaluation, training programs and even conflict mediation are also included. Employees need to feel involved and all of this contributes to increased satisfaction and ultimately, talent retention.
3. What happens when the company is not HR compliant?
Failure to comply with legal rules results in penalties for the company (fines and interest for late delivery or payment of documents). On the other hand, devaluing the importance of internal processes can affect the functioning of the company and culminate in the departure of talent, all of this because the company was not HR Compliant.
4. Are we talking about HR compliance both in terms of processes and people?
Precisely. HR
compliance includes the delivery of legal reports, such as the annual single
report, the fulfillment of monthly requirements, a myriad of legal maps that
must be delivered to the Public Administration and other bodies. These are
documents that the system extracts automatically, duly configured, preferably
by experienced people, saving time and avoiding human error.
There are also
internal HR compliance processes, which need to work quickly and which are
covered by HR management solutions, such as, for example,
performance evaluation, a formal and productive procedure to measure the work
and results of an employer/employee based on their professional
responsibilities. Increasing employee satisfaction has never been more
important than it is today.
5. Who are the recipients of HR compliance documents?
There are many entities to which documents need to be sent. In common, all companies have to send data to Finance and Social Security, but there are specific documents for each sector of activity, public, private, education sector, among others.
In addition, there are internal documents essential for the proper functioning of the company. In order for the Human Resources department to focus on its added-value tasks, the HR support software has these automated procedures and issues the documents according to the defined requirements. Of course, as with any technology solution, it's critical that human eyes go through the data to make sure everything is correct.
6. What internal processes can be managed in full compliance?
In addition to facilitating compliance with all legal obligations in relation to the State, internal HR compliance is essential.
Only by complying with the pre-defined rules is it possible to manage people smoothly, including the management of internal processes such as performance evaluation and the proper delivery of training.
This is the only way for employees to get to know and engage with the company from the very beginning. Arriving at a company and knowing what the mission, vision, values, strategy or more detailed rules are makes the employee feel integrated from the first moment.
It is said that an employee who swept the factory floor at NASA was once asked what the purpose of his work was, to which he replied: explore space. This is the vision of NASA and all its employees: «Exploring the secrets of the universe for the benefit of all».
It is this kind of HR compliance and involvement that any company wants for its employees from the most modest position to the top management. It is this type of involvement that well-configured human resource systems can achieve.
The systems are adjustable and configurable to the specificities of each organization, from rules to the control and execution of tasks with the ultimate objective of motivating, involving, adjusting the skills of employees to the needs of companies.
With HR compliance adjusted to the organizational climate, companies can contribute to the development of each employee individually, thus achieving higher talent retention rates than other companies in the same sector of activity.
7. What external processes can be managed in full compliance?
HR compliance allows – in fact, that's where it started – to have the processes tuned for the pursuit of all legal and accounting obligations. From the processing of salaries and respective discounts for Social Security and Finance, to the issuance of monthly, quarterly or annual legal reports.
8. What are the legal maps contemplated in HR compliance?
The following table presents the transversal documents and also some sectoral documents for the public or private sectors and some sectoral documents. In addition, maps and internal processes specific to each organization are added.
Mapa Legal
Pública e/ou Privada
Periodicidade
Data de entrega
DMR – Monthly statement of remuneration
Both
Monthly
1 to 10 of the following month to which it relates
Social Security (Employee 11% + 23.75% EP)
Both
Monthly
1 to 10 of the following month to which it relates
CGA/RCI – Caixa Geral de Aposentações (Employee 11% + 23.75% EP)

Public

Monthly
RCI – List of Contributions on the Internet, available between the 15th and 5th of the following month
ADSE – Institute for Protection and Assistance in Disease (Employee 3.5% + 0% EP)

Public

Monthly
On salary payment day
Insurance File – Vacation Sheet
Private
Monthly
At the beginning of the month following
SIGO – Personnel Expenses

Public

Monthly
Until the 15th of the same month
SIOE – State Organization Information System

Public

Quarterly
Until the 15th of the month following the quarter (January, April, June, September)
Annual Income Statement
Both
Yearly
Until the 20th of January – related to income from the previous year
Model 10
Both
Yearly
In 2022, it was until February 25
RFP – Professional Training Report

Public

Yearly
April, relative to the previous year
Social Balance

Public

Yearly
Until April 15, relative to the previous year
IEESP – Employment Survey in Public Higher Education

Public

-Education
Yearly
In 2022, it was between January 10th and February 21st
Single Report
Private
Yearly
In 2022, it was between March 16th and May 15th. Relating to the previous year
IPCTN – Survey of National Scientific and Technological Potential
Private (Some)
Yearly
Until June 30th
Performance Evaluation
Private
Yearly
Between January and February depends on the process of each company
SIADAP – Integrated Performance Assessment System for Public Administration

Public

Biennium
SIADAP 1 – Service performance evaluation;
SIADAP 2 – Evaluation of Managers;
SIADAP 3 – Evaluation of Workers)
In the Autonomous Region of the Azores, SIADAPRA (system implemented in ALRAA) applies
Preparation of the Training Plan
Both
Yearly
Until the 15th of the same month
Create HR budget
Both
Yearly
Until the 15th of the month following the quarter (January, April, June, September)
Vacation booking
Both
Yearly
Until the 15th of the month following the quarter (January, April, June, September)
In short, comply with all legislation relating to human resources. And worry-free, as technological solutions, such as Unikpeople HRM, are regularly updated, both in terms of functionality and in terms of updating legal rules.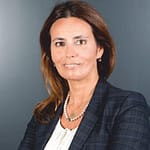 by Célia Barata – RegTech & HR Business Manager @Uniksystem
Get To Know Us On Our Socials!