We believe in training, in good training.
Teresa Lourenço, who brings us a detailed study on the importance of vocational training as an investment in human capital tells us: "Taking into account the fact that the knowledge-based economy is described as a permanent need for learning, in fact, finding its foundation in the Theory of Human Capital, knowledge is now recognized as a mechanism for promoting productivity and economic growth. In fact, knowledge has always been the driving factor of mankind's evolution at the most diverse levels. In companies it is no different.
In fact, knowledge has always been the driving factor in the evolution of humanity at the most diverse levels. In companies it is no different.
More than a legal obligation
Article 131, referring to subsection II – Vocational Training, of the Labor Code tells us that all employers must ensure that, annually, each of their employees receives at least 40 hours of continuous training, or a proportional number of hours for term contracts of 3 months or more.
However, the need for professional training goes beyond this legal imposition.
The acquisition of knowledge and the shaping of attitudes towards work are greatly enhanced by professional training: from training in soft skills that facilitate integration and improvements in teamwork and inter-relational work, to the hard skills required for the job and function, training your team and updating it at every step is essential.
More knowledge, more productivity
We live in a VUCA (volatile, uncertain, complex and ambiguous) world. We work in organizations that are constantly changing: technologically and procedurally. These changes are fundamental to faster, more dynamic, more collaborative and more personalized ways of working. Today will not be the same as tomorrow.
Slow, mechanized processes are no longer possible for companies. The knowledge of this world in constant development and evolution allows this paradigm shift from static work, or at least more constant work, to more collaborative and dynamic work. Training is also collaborative work, in which trainee and trainer collaborate to transfer knowledge and also good practices that are successful and should be shared.
In our Employee Portal, a unique area will soon be available, with constantly updated training content, which will allow your company or organization to have a permanent knowledge dynamic. All this in a single place that allows you to record the entire life path of an employee in your organization.
One person, one training need
Each position in a company has specific needs, as does the person who occupies it. The need to deal with a certain type of customer implies knowledge of that customer's performance and the surrounding market, for example; the need to communicate more effectively in another language; the need to hold efficient and effective meetings; the need to make good presentations and communicate well in public, among many other needs, brings to the table the usefulness of having "on demand" current training content to provide these diagnosed needs, but also content that allows improvements in soft skills of communication, team dynamics, among others.
Continuous update required (mandatory!)
The era of "we've always done it this way and it's always worked well" is long gone. Today we need to recognize that in this changing world, processes in organizations are also constantly changing, and we need to rely on partners who can account for and support us so that we can focus on the business and the customers, on being innovative and adding value to their business. For that it is necessary to free ourselves from more demanding and procedural tasks (such as Human Resources tasks: scheduling absences, vacations, evaluations, among others), and to count on a good partner for that and also for training. We are that partner.
We are "on demand"
Because we know that each company has a unique DNA and a unique way of working, we support organizations in doing so. We understand the processes and meet the company's needs. The same goes for training. Our Employee Portal has constantly updated training content/training, but you can request more from us, and you can also enter your training.
And this is the future: on demand, flexible and dynamic.
We are the future!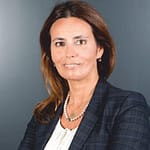 by Célia Barata – RegTech & HR Business Manager @Uniksystem