Whether they work remotely, in a hybrid model, or even in person at the company's facilities, it is essential to provide adequate information and support employee development within the organization. And we know that employee onboarding is increasingly done remotely.
Naturally, the automation of employee onboarding processes must be part of the solution, freeing human resources departments from bureaucratic, repetitive, and monotonous tasks to dedicate themselves to tasks of greater value or that require a certain humanization, such as employee retention and talent. Because if your company doesn't do it, others will.
We will explain below the benefits of having a structured, planned, and automated onboarding process that is essential for creating positive experiences for new employees and improving the organization's overall performance. Automation is the solution and has many advantages, in addition to allowing companies to save millions.
How do you combat early employee abandonment?
The Great Resignation is a widespread and unprecedented challenge for companies.
Employees leave their jobs en masse and move from company to company in search of a greater balance between their personal and professional lives, something that has become even more evident since the COVID-19 pandemic.
Analysts are divided as to whether this trend will continue.
While some say it is about to end, others guarantee that 70% of North American workers will be laid off by the end of 2023.
A survey of 2,000 North American workers, conducted by Lattice, reveals that more than half of employees who had held their positions for less than six months said they were actively looking for something new (52% of those who had held their current position for less than three months and 59% of those who had held their position for three to six months).
According to Gartner, employees feel increasingly disconnected from organizations.
Employees who leave leave vacancies open that force HR professionals to work actively to fill them; it's a cycle.
As in most cases, this stampede occurs before the end of the first year of the contract, it is time for companies to reevaluate and adjust the onboarding process to a new profile of employees who are less involved with the organization itself, looking for strategies that promote, from the beginning, a more organic connection to each and between each of the employees.
In short, paying more attention to the employee onboarding process will help combat this excessive turnover.
Gartner points out three strategies that those responsible for Human Resources should adopt to bring new hires closer to the company's culture through onboarding.
"An onboarding program that demonstrates empathy for those going through it" is necessary, says Lauren Smith, vice president of HR practices at Gartner.
Therefore, to engage new employees:
Redesign the onboarding program to focus on the relationship and not just productivity;
Associate organizational values with decisions in the workplace;
Support the development of a multifunctional network.
Redesign the onboarding program to focus on the relationship and not just productivity:
Virtual onboarding during the pandemic often represented isolating experiences for new employees, as training with colleagues was replaced by pre-recorded virtual sessions and questions were answered in FAQ leaflets and "how-to" guides. focused on productivity.
With these practices, new employees do not create relationships with colleagues or absorb the organization's mission and values. Now it is necessary to revisit and adapt onboarding programs to include empathy.
"Organizations must create opportunities to integrate new employees into the community and make the process simple and continuous. Some organizations are mapping the new hiring journey and providing personalized support in more emotional moments", explains analyst Lauren Smith. Gartner data reveals that when employees understand and feel connected to the company's culture, their performance improves by up to 22%.
Link organizational values to workplace decisions:
Many employees do not know how to translate the company's cultural values into the work they perform on a day-to-day basis. This problem is even greater in the relationship with remote hires who do not "see" how these values are applied in their colleagues' day-to-day lives, in their behaviors and interactions.
Functional leaders must demonstrate how values are applied to action and how they can be translated into behaviors. There are organizations that are using simulations that teach new employees how to apply company values to critical business decisions. In these simulations, new employees work in real business scenarios, discuss their responses, and receive constructive feedback on the alignment of their responses with business values and appropriate behaviors.
Support the development of a multifunctional network:
Employees are more likely to stay with the company if there is a relationship with colleagues beyond transactional interactions. "Company leaders can make it easier for new hires to connect by creating visibility into employee profiles and providing communication tips and conversation starters," explains Smith. "Some organizations put new employees in touch with mentors at the same level, but from other departments or business units," she adds. These mentors can provide a different perspective on organizational culture, help new employees understand how teams operate and interact, support them in building positive relationships with other stakeholders, or help them understand company culture as a whole.
What is employee onboarding?
Onboarding is the process of integrating new employees into the organization, its culture, work environment, team, and also into their roles. The process includes:
Completing documentation;
Configuration of workstations;
Computer access;
Communication of expectations about roles;
Company presentation;
Presentation to other collaborators
A good employee onboarding process should begin at the moment the job offer is accepted and continue until the end of the first year, contributing to solid involvement and integration into the company culture, increasing productivity, and retaining employees. talent. There are those who say that onboarding should follow the employee's entire journey within the company.
There are numerous benefits that can be gained by automating employee onboarding, according to an article published in Forbes:
Increased retention;
Improved satisfaction;
Increased productivity;
Development of understanding of company culture;
Greater understanding of work expectations;
Strengthening team dynamics;
Reducing investment waste.
Efficient Onboarding Strategies
The onboarding process must be realistic. Presenting a company straight out of a fairy tale in which all people are happy and fulfilled, and then placing the employee isolated in an office without teammates and without easy access to managers, or performing tedious tasks without understanding how their work is integrated Working on company values and culture is frustrating, to say the least.
The employee wants more than a brief presentation of the company's benefits, a succinct explanation of the technologies used, and an access card. Effective onboarding should include integration plans, mentoring, training, and guidance. It should last around a year and leave the new employee at ease, aware of what they are going to do, with whom, and for what purpose. In short, an involved employee, as Gartner refers.
1.      Integrate employees into the company culture from the first moment
To begin with, the new employee must become aware of the company's culture. He has to understand the company's purpose (mission), what it intends to achieve (vision), and what behaviors and attitudes (values) will help the company achieve its goals. Only in this way will the employee be able to align their conduct and focus with the purpose for which they were hired, aligning themselves with the company itself, explains Meighan Newhouse, CEO and co-founder of Inspirant Group, in an article published in Forbes.
2.    Explain to the employee how to be successful in the new job
From the moment they join the company, the new employee must know how to be successful in the organization, what their objectives and goals are, and in what time frame they are expected to achieve them. You must receive real and useful feedback, and you must have the opportunity to think independently. This vote of confidence allows us to involve them from the first moment, also contributing to a culture of innovation and continuous improvement, says Meighan Newhouse.
3.    Value your employees
Employees need to be valued, and superiors must meet regularly with them. This measure must go beyond the first year. In the first few days, the direct manager must meet with the employee and maintain a routine of weekly meetings from then on. The new employee must also meet with all other levels of management on a regular basis. Creating a culture of happy, engaged, and inspired employees starts with the onboarding experience.
4.    Monitor your employees
Creating a mentoring program helps new employees meet other people in the department or the company as a whole, which helps them immerse themselves in the company culture. It may be necessary to create structured formats for new employees to get to know each other in a more informal environment, which previously happened at the photocopier or coffee machine. For example, you can designate an onboarding buddy to speed up the integration of the new employee. This is someone who can help you understand the organization's systems, processes, and culture.
5.      Revisit the onboarding process.
The World Economic Forum (WEF) recommends companies revisit their employee onboarding processes.
New employees, even those working remotely, expect an engaging, attractive, and seamless onboarding experience, regardless of where they access it.
HR departments have to go beyond the usual checklists to integrate employees into the company culture.
6.    Reinvent onboarding, why not?
Personalizing the onboarding process is another trend. Adjusted to each employee, it can be an experience that accompanies the employee's entire life in the organization. In fact, the experience can begin even before the employee reports to work. Personalized messages can be integrated throughout the onboarding process, which improves the employee experience and the company's image with them as early as possible.
7.    Measure and evaluate the onboarding process
HR departments must go beyond analyzing aggregate ratings from engagement/attrition surveys. The analysis must be holistic and focus on stability data, onboarding, exit, 90-day performance reviews, and attrition of new hires. Organizations should consider investing in building processes around them. For example, if employees in a certain role leave successively, will the appropriate employee profile be well defined?
8.    Be true
In a competitive market, it's tempting to tell candidates what they want to hear, but it's crucial to present them with a realistic picture of what makes the organization unique. Just as a candidate can be a fantastic person but unsuitable for certain companies, the opposite is equally true. Candidates need enough information to choose a company, which involves determining whether the organization's values are aligned with what they are looking for.
The challenges will, of course, be different in each organization, and the solutions will be appropriate to their specificities. Dedication to this work of personalization, revisiting, and reinventing the employee onboarding process is possible when other tasks with less added value are ensured by automated systems that reduce human intervention and errors. Automating employee onboarding is part of the solution to reducing employee turnover.
The concept of "a good job" has changed a lot. If before it meant a good salary and standardized benefits, today work has to adapt to the personal lives of employees who want work to be meaningful and rewarding, says Liz Everett, director of Talent Acquisition at GoCo.io., in an article published on Forbes.
Automating employee onboarding is the solution
Employee onboarding can be done manually, but many HR departments have already realized that these functions can be infinitely easier after adopting tools that allow you to automate employee onboarding and condense important data in a single place. The software reduces the workload of HR teams and optimizes the experience of new employees.
In short, a structured, planned, and automated onboarding process is essential for creating a positive experience for new employees and improving the organization's overall performance. Automating repetitive processes is the solution to dedicating yourself to a more effective talent recruitment and retention process, in line with a new employee experience that is more complex than ever. It is the best way to guarantee productivity and contribute to a strong company culture.
How can we improve virtual employee onboarding?
When hiring is done remotely for a remote job, it is essential to reinforce some aspects of onboarding. A group of business leaders shared in a Forbes article how they automated the virtual employee onboarding process. We cite some examples:
Take advantage of automation and Artificial Intelligence to transform traditional onboarding methods, ensuring that new employees receive the necessary information and support on a continuous basis. This reduces manual HR tasks, ensuring the consistent and timely delivery of critical information.
Use various virtual onboarding modules to encourage regular check-ins by new employees. Through collaboration tools, it is possible to promote teamwork and discussion, to which in-person or distance workshops can be added for those who cannot travel.
In addition to automating, it is necessary to give personalized attention to each employee. This way, leadership can understand employees' expectations and support them in their growth within the company. These meetings, which encourage clear and barrier-free communication, can take place via telephone calls, online meetings, messages, or other communication tools.
Create moments of informal socialization, even at a distance. Companies should promote hours for employees to meet informally and allow the generation of informal conversations about children, hobbies, and all those topics that arise naturally, thus strengthening bonds between employees.
Discover the solution to automate employee onboarding
Choose UnikSystem's employee onboarding solution to reduce administrative effort, simplify people management, and automate key HR processes.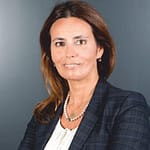 by Célia Barata – RegTech & HR Business Manager @Uniksystem