Why is it so important to automate repetitive tasks?
30%

of time spent by employees is on repetitive data entry tasks

.

75%

of companies already had automation initiatives in 2020.

$400bn

are lost worldwide every year in data-entry related activities.
Digital processes are everywhere. They range from filing an invoice to requesting a loan, contracting a utility or applying for a job, processing claims, or shopping online. The vast majority of these processes are supported by software, thus requiring structured information as an input (i.e., name, ID, fiscal codes, addresses, and so on).
However, information is most often exchanged in a human-readable format instead of one that computers can easily process. Think about the tons of documents exchanged worldwide between companies such as invoices, contracts, legal documents, applications, etc. Humans can process and understand unstructured information (PWC, 2016).
As the inbound information increases, the cost of having humans digesting information becomes unbearable. Companies worldwide are paying a productivity tax to input unstructured information into their information systems manually. OCR solutions do not deliver 100% information accuracy. Accuracy is key. Otherwise, internal manual validation is required.
Automation Solution Based on innovative AI/Machine Learning Technology, Together with a Low-Code Business Process Management (BPM) Platform
Our innovative solution combines the best of machine learning and human intelligence (AI/ML) together with a low-code BPM platform, allowing us to give the necessary level of response to the volume of generated requests in a short period of time, while also making the entire process digital, automated, and more efficient, with an improved service level agreement (SLA).
DocDigitizer turns any unstructured document into business-critical data. Send us a PDF/JPEG and you will receive a JSON file with 100% accurate structured information, ready to start an automated process with BPM or RPA (robotic process automation) technology:
85%

reduction of process cycle time

4x

increase on process capacity

80%

reduction on resources
DocDigitizer developed a process for assigning a specific signature for similar documents, like creating a DNA footprint. Identifying the documents that are similar enables them to improve field extraction like never before. After document classification, a set of specialized cognitive capture engines are then applied using complementary techniques ranging from semantic analysis to neural networks, NLP, etc. to generate candidates for each field and choose the most suitable ones based on their confidence scores.
DocDigitizer's AI is able to automatically group similar types of documents that it never encountered before, ensuring data extraction from day 1 even in an unsupervised context.
Unlike traditional OCR systems that make maintenance a never-ending chore by requiring the definition of rules and templates for every content layout, DocDigitizer provides a flexible and document-agnostic cognitive data capture solution.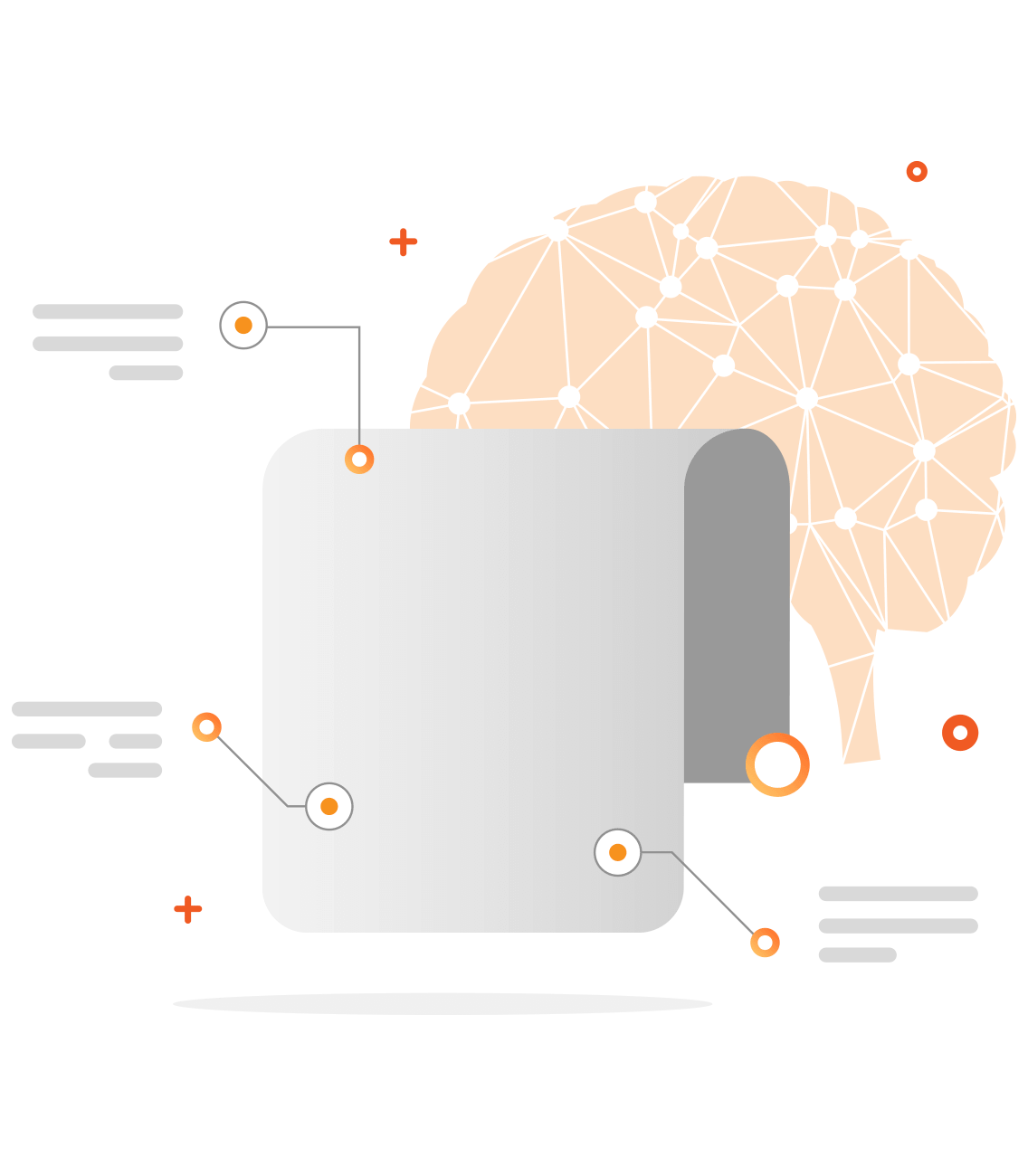 DocDigitizer is taking a quantum leap in the revision process. It saves 90% of the time spent in the review process via the proprietary AI-assisted data validation platform. Automation transforms the complex task of large-scale data validation into simpler, binary decisions allowing data curators to inspect and correct data with low confidence scores 90% faster, more securely, and without needing any business-related knowledge. DocDigitizer's proprietary AI-assisted data validation platform uses machine learning to support:
detecting the complexity and variability of each specific field and choosing the most suitable number of inspections needed to ensure top-level quality;
management of the data curator pipeline to ensure high productivity levels and a good fit with the curator's knowledge;
management of conflicting answers, ensuring that Data Curators are rated based on their performance, quality, and specific strengths.
The AI mainly works from a streaming approach, which means that it is able to continuously learn over time instead of a massive "big bang" learning approach.
Unik's low-code BPM platform provides a graphical Flows editor to visually build enterprise apps ultra-fast:
Reduces app dev time by 70%
Reduces costs by 60%

Supports a transition

from paper & spreadsheets to a digital collaborative platform

,

Cloud-ready (Google, AWS, Azure)
The architecture introduced in the previous image allowed us to implement the specific solution to support the Accounts Payable requirements and volumes, fully automating the process and resulting in huge benefits.
A monthly volume of 6.000 Invoices arriving via email or paper with a data set definition of 13 fields between the header and invoice lines.
Business rules are verified as follows: product category, cost center, and purchase order code.
With automatic or manual workflow for approval, based on configurations, with final integration or data export to other systems (like ERP, DMS).
The key benefits achieved with the implementation were:
71% ROI in operations

Real-time insights: data is immediately available with insights to support your decision

100% accurate, structured, and standardized data

No errors detected in accounting or with providers.

Contracted SLA of 4 hours (or 30 minutes) to get the structured digital data.
The Automation Opportunities Are Growing With New Use Cases
The more digital the world becomes, the more unstructured data can be. 80% of information exchanged between organizations is in a human-readable format. Employee productivity has decreased by 30% in the last decade. Information is becoming more unstructured and coming from more channels than ever before.
Some of the successful applications for automation with data capture are Invoices for Accounts Payable, Loan contracts documentation, KYC, and Cognitive claims for insurance.
Some of the next big opportunities to explore are in daily activities like emails, legal, HR and historic records. Everyone expends a huge portion of time every day to separate emails by their context in order to decide on the next action, whether to delete it, read it, or to archive the message.
In the case of reading it, the following action will depend on its specific business context. When we think of an organization's email inbox for general reception of orders, requests, or claims, it's easy to understand the huge inefficiency it represents..
The best solution will be to automate the entire reception process and automatically process the email inbox content with AI/ML and BPM Low-code technology at a high scale. Additional business rules and decisions can be automated with a BPM platform, and, when needed, with a human-in-the-loop, before a final integration with core systems or DMS (Document Management Systems) for archival.
EU Challenges on Digital Transition & Alignment With PT2030 + PRR
An excellent opportunity will be available in the next few years to multiply the investment capacity with EU support, aligning strategies and initiatives with the first of 8 EU priority axes regarding "INNOVATION & KNOWLEDGE" (GM, 2021):
C16 – "Companies 4.0" – Increase the Competitiveness of companies and the country;

C17 – "Quality and Sustainability of Public Finances" – Increase Sustainability & Quality;

C19 – "Public Services, Capacitation & Interoperability" – Improve Efficiency & Effectiveness;

Increase the digital skills of people and organizations;

We must requalify processes in public administration and companies, with innovation strategies;
Leaders, board managers, and stakeholders will face common challenges and bet on disruptive forces accelerated by the pandemic: digitization, globalization, and sustainability (JP, 2020). These objectives/outcomes will be especially influenced by the pace of change in people (leadership) and organizations (effectiveness).
It's time to act and embrace innovation to improve your business and receive better results.