With the solution Body temperature with facial camera, it's possible to measure simultaneously the body temperature of up to 5 people. Through the combination of facial recognition and infrared technology, it is possible to identify and scan an individual's temperature, within a few seconds, reducing the risks of infection spreading, present in many of the day-to-day activities.
How it works?
The system works automatically (without the need for an operator), and anonymously measures up to 5 people simultaneously at a maximum of 2 meters away, with the possibility of issuing visual and audible alerts in the case of people with abnormal temperature (eg above 37.8º).
If integrated with an attendance registration system or access control system, you can measure the temperature and register the person's identity, if there is an agreement between the parties, (example: Portugues Decree-Law No. 20/2020).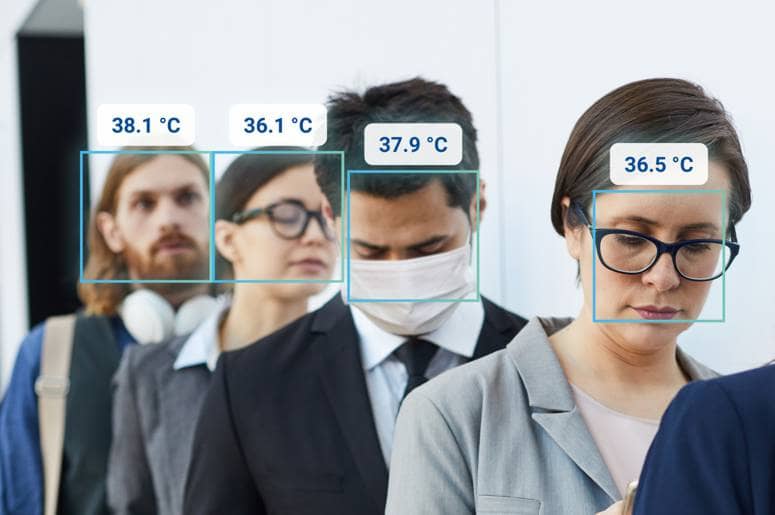 VALUE PROPOSITION
Contactless:
The system measures body temperature, without approaching or touching, up to 2m away, even with the use of a mask.
Extremely Fast
As a real-time screening system, the temperature camera does not cause any operational delays.
Easy to Install
Due to its compact dimensions it can be installed very easily in any place where it is necessary to measure body temperature.
Easy to Implement
The facial recognition system can be integrated with its internal attendance recording systems simultaneously with the measurement of body temperature.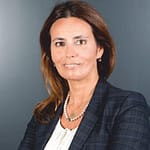 by by Célia Barata – Senior Manager – RegTech & HR Business Manager @Uniksystem
Want to know more about Body Temperature with Facial Camera?
Tell us about you, about the biggest concerns you want to solve with Body Temperature with Facial Camera and will be in touch to reserve your own deep-dive presentation.