Uniksystem announces "Trinity" the new release of Unik Low-Code BPM Platform (version 6.1)
With the Uniksystem Platform, you can Turn Ideas into amazing software products with only 30% budget and time. Drive future innovation, including Hyper Automation, HRM, Retail, Financial Services, Cognitive Claims, Logistics, Customer Onboarding (more detailed information available in Capterra)
Uniksystem keeps the investment in R&D since 2012, improving features, performance and resilience of Unik low-code BPM platform, on top of the iFlowBPM engine that was born in 2006 from an innovative pilot project developed in the banking industry, by a team of people with a background at IST (Instituto Superior Técnico, Lisbon).
João Costa, currently CTO at Uniksystem, Lda, has been driving this product's development since its inception.
A product that today supports more than 10 thousand salaries processed every month and supports compliance recoveries for over 35 Million euros in consumer credit, every year.
Now, Uniksystem announces "Trinity" the new release of Unik low-code BPM platform (version 6.1)
Business requirements are growing
With business requirements growing and shifting at "warp speed", together with a hype in hyper automation and hyper personalization, business solutions and Apps interfaces must change and adapt also at "warp speed". This reality is crashing the traditional DevOps operations and technologies. Legacy systems are too heavy and too slow to change, also consuming huge amounts of money.
That's why the no / low-code platforms gather a huge attention and investments in current corporate business strategies and operations, reducing costs and time to market, representing a strategic option or even more, it can mean survival against competition in the short term.
Low-code development is a solution for companies in all industries, who want to create integrated applications from the ground up with pre-existing management software and databases.

With a small effort and just using drag and drop, with some practice, even those who are not software programmers, can create an application in the blink of an eye. With accumulated experience, the most agile users may even end up developing applications in real-time, at the limit, while participating in the meeting where the same app is discussed.
Alternatively, to applications developed from scratch, whose programming takes a lot of time and involves the hiring of often very specialized labor, the development with a low code platform is more accessible in all aspects. After all, it speeds up the process and reduces development costs. It is necessary to overcome the barriers of learning curves, but this is no longer a problem in a short time. The shortage of software developers that Europe currently experiences (more than 2 million professionals are missing) forces organizations to search for alternative solutions because waiting for resources is certainly not an option.
And don't think that low code is only used by small businesses. Multinationals from different industries including car manufacturers, banking, and governments are just a few examples of organizations that are leveraging the low code to improve their business processes.
Forrester Research estimated about a year ago that low-code platforms could account for 75% of application developments by 2021, up from 44% by 2020. The same analysts, in a study conducted with global business and IT decision-makers, published in March last year, say that 84% of companies have already adopted a low-code platform or tool, and are very pleased to have had a positive and rapid return on investment.
On the other hand, Gartner has designed that the low-code development market should grow 22.6 percent to $13.8 billion by 2021. Previously, that organization had anticipated that by the end of 2024, 65% of all application development functions will be done through low code. The effect of the pandemic is felt in this growth because remote work has led to greater use of this alternative route for the creation of solutions.
Uniksystem is launching the release 6.1 of Unik Low-Code BPM Platform, with the code name "Trinity".
The new release of Unik low-code BPM platform will include several major improvements, including:
DocDigitizer – integration API for IDP using AI/ML;
BizAPI's – integration API for Banking services (eKYC);
Alice Biometrics – integration API for identity and Banking services (eKYC);
Dun & Bradstreet – integration API for Banking services (PEP's Lists);
TINK – integration API for PSD2 Banking services (IBAN);
eKYC & Onboarding Banking vertical, with Risk Scoring Algorithm's;
HR Onboarding vertical, to deliver Automation in HRM and employee onboarding;
Digital Signature – AMA – integration API for CMD and Cartão do Cidadão;
ERP – Primavera – integration API for HR onboarding & payroll;
Several Tech Improvements like:

js UI technology, to support Mobile First strategies;
New Web interface components "Trinity" for Back Office & Config;
SSO with Google and Microsoft Authentication services (online);
M-Files – integration API for Documents Archival;
Multi-org (Group Companies & Operations/Teams) and Multilanguage UI;
Deployment on docker containers in cloud providers (AWS, MS Azure);
iFLowBPM workflow engine to support processes orchestration;
SOA oriented architecture (REST);
Unik low-code BPM platform 6.1 will support upgrades for all earlier releases
With a very cost-effective subscription model, the Unik low-code BPM platform v.6.1 will support upgrade from every earlier release, including the business verticals like:
PARI-PERSI – Banking Compliance for recoveries (consumer credit);
Home Loans/Mortgages – Banking External Portal for home appraisal or inspections;
HR Employee Portal – HRM support with payroll option;
BPM and Workflows – Custom made solutions or integrations;
Data Capture – Accounts Payables (AP) cycle and ERP integration;
Our Java CoE is growing and improving the Unik platform every day, supporting the mission to Simplify Business Operations, by introducing automation and digital innovation. To know more, please contact us at: www.uniksystem.com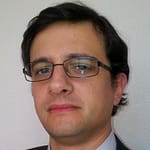 João Costa – CTO @Uniksystem